Fladen Fishing
Fladen Fishing's ambition is to give anglers some great memories. We buy from the world's leading factories, without price-inflating intermediaries, so that we can supply you with products that represent excellent value for money. We are constantly improving our products, focusing on your satisfaction. Our range caters both for complete beginners and forexperienced anglers.
We take fairness and responsibility seriously, which means that we demand high standards from our suppliers in improving working conditions for for their employees and using materials that minimise harm to the environment.
Fladen Fishing AB is a Swedish company established in 1982. It pays tax in Sweden. Profits are reinvested in our operation and in improving our range. We broaden our range every year, without losing focus. At the moment, there is a lot going on in predator fishing, not just pike and perch, but also zander. We will continue to improve our range and make it even more deadly!
We really appreciate your support. Tight lines, Fladen Fishing
Our Responsibility
At Fladen Fishing, we accept our responsibility for the impact our operation has on both people and the environment. That is why we ensure that our production meets the highest standards, and that it is carried out under good working conditions.
Together, we are stronger
Fladen Fishing is a member of the Business Social Compliance Initiative – BSCI, and this increases our ability to influence suppliers and factories in a positive direction.
BSCI, The Business Social Compliance Initiative, is a European business-driven initiative for companies which want to improve working conditions throughout the global supply chain. Acting together as members of BSCI, we can require the same standards from our suppliers, and this has a greater influence on them than if were working on our own. All BSCI members have adopted the same Code of Conduct. A common Code of Conduct makes things easier for the supplier, as it is often the case that each supplier produces for a number of different companies.
BSCI concentrates on working conditions, but the BSCI Code of Conduct also includes rules governing water, air and chemicals.
Factory inspections are carried out by third parties accredited by Social Accountability Accreditation Services, SAAS. Any deviations identified during a factory inspection must be rectified and followed up at a re-inspection. We focusk constantly on improving working conditions.
For more information on BSCI, see:
www.bsci-intl.org
Världens Barn [The Children of the World]
We support the annual Världens Barn appeal, Radiohjälpen's [Swedish Radio's Charitable Trust] largest fund-raising event. The money goes to children and families all over the world, and is used for a wide range of purposes, including education, health care, promoting equality and combating human trafficking.
Opgedragen aan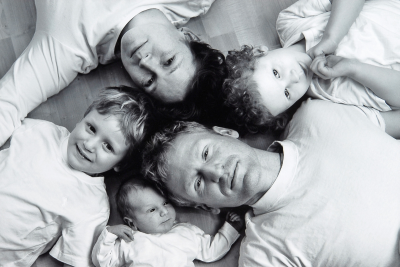 Foto: Henriëtte Lohman
Gastenboek
17-08-2019

- Snel mn bestelling gekregen, ook nog leuk ingepakt!

Heel erg... 

lees meer

09-08-2019

- Wat een bijzonder pakket, en alles ook nog eens heel... 

lees meer

17-07-2019

- De donkere muis deurstopper besteld...en wat is ie leuk zeg.... 

lees meer
Plaats een bericht
Winkelwagen
Geen artikelen in winkelwagen.
Agenda
2019
Zo. 25 Aug.
Keltische Middag in Cultuurpark De Hout
te Alkmaar
13-18.30 uur
*
Zomervakantie voor Team Sjeintje Boterkoek ten tijde van de
Alkmaarse Kermis
zijn we dicht en tanken we ook meteen even bij !
21 Aug. t/m 31 Aug. WINKEL GESLOTEN
*
Zat. & Zo. 24+25 Nov.
Castlefest Wintereditie te Lisse (Keukenhof)
Zaterdag Winkel gesloten
*
Zat. & Zo. 7+8 Dec. MidWinter Fair/Yule Fest in het Archeon
te Alphen aan den Rijn
Zaterdag Winkel gesloten
*